Welcome to Putnam Family Dental
We love to see you smile!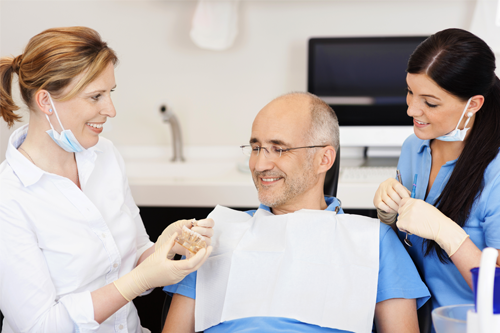 Conveniently located in Pandora and Leipsic, OH, Putnam Family Dental welcomes you, and appreciates the opportunity to provide you and your family with excellent and gentle family dental care! All ages welcome!
We are committed to providing our patients with the highest standard of dental care available, in a pleasant and comfortable environment. Our top priority is helping you achieve and maintain a beautiful, healthy smile.
In order to achieve this goal, we offer a full range of services and procedures that are tailored to meet your individual needs.
Our Advantages
Accepting Insurance

Our clinic accepts most insurances including Medicaid.
Emergencies
Our emergency patients will usually be seen on a same-day basis.
Family Oriented
We provide excellent and comprehensive care to your family.
Full Range of Services
Putnam Family Dental can help, no matter what your dental needs are.